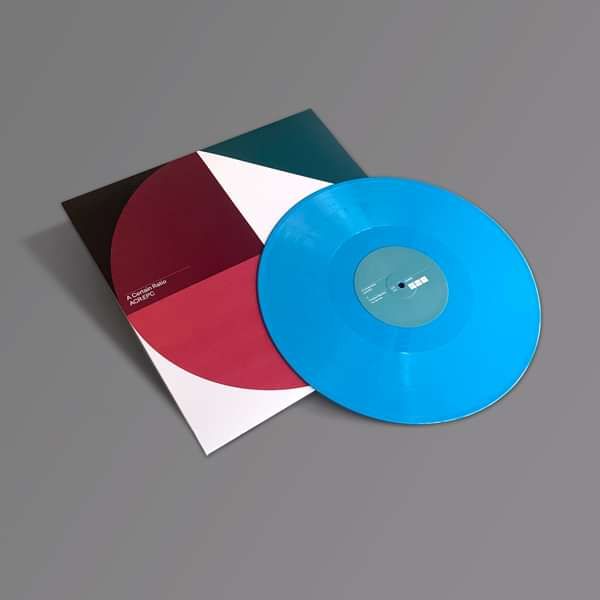 A Certain Ratio - ACR:EPC (Limited Edition Cornflower Blue Vinyl)
Orders placed after July 6 will ship out around August 2nd
Side A
Emperor Machine (ACR vs The Emperor Machine)
The Guv'nor
Side B
YOYOGRIP (Long) ft. Maria Uzor & Jacknife Lee
Musik Kontrol (ACR vs Massey)
Mute are delighted to announce the release of A Certain Ratio's ACR:EPC, out July 2nd on limited edition Cornflower Blue vinyl and digital formats.
ACR:EPC is the second in a trilogy of EPs by A Certain Ratio and is dedicated to longtime ACR friend Andrew Weatherall.
This EP features collaborations with Emperor Machine, Maria Uzor from Sink Ya Teeth, Jacknife Lee, and Chris Massey. It will be followed by ACR:EPR and comes after the band's highly acclaimed album ACR Loco and ahead of a nationwide tour.
A Certain Ratio was one of the first groups to sign to the legendary Factory Records in Manchester. Whilst many people credit New Order and The Happy Mondays as the groups who brought dance music into the sound of Manchester, it is in fact A Certain Ratio who were there in the beginning. Formed in 1978, the initial line-up comprised Simon Topping (vocals), Martin Moscrop (guitar and trumpet), Peter Terrell (tape loops) and Jeremy Kerr (bass). Their debut seven-inch "All Night Party" was Factory Records' fifth release. Soon after this Donald Johnson joined on drums.
This Cornflower Blue pressing is limited to 2,000 copies worldwide and includes extensive sleeve