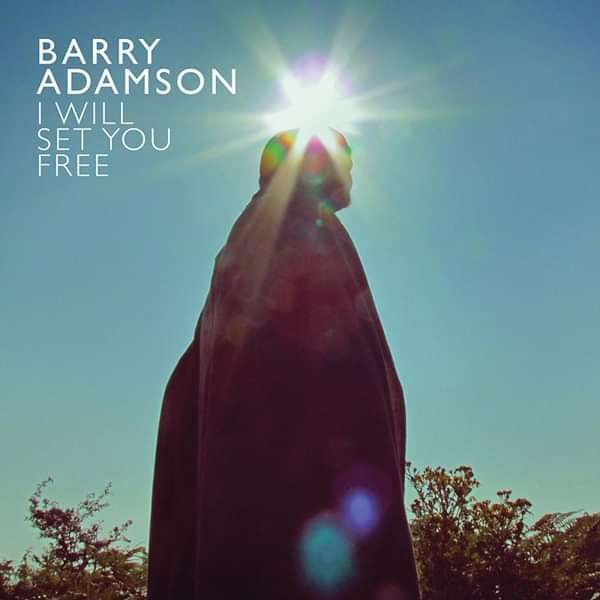 Barry Adamson - I Will Set You Free CD
Get Your Mind Right
Black Holes in My Brain
Turnaround
The Power of Suggestion
Destination
The Trigger City Blues
Looking to Love Somebody
The Sun and The Sea
If You Love Her
Stand In
"I grew up in an atmosphere where anything was possible. I always felt I was living completely at the centre of things, that the world was mine." Thirty four years on from the first album he played on, the seminal Magazine's post-punk classic "Real Life", is an album that touches on the sonic stepping stones he's used year by year to pave his way since, and on his coruscating album, "I Will Set You Free".
The memories and experience from performing and taking his work across the world with Magazine, the Bad Seeds, Iggy Pop, The Gun Club, writing for David Lynch, Danny Boyle, being nominated for the Mercury Prize, scoring an Olivier award-winning ballet, scooping the Best Short Story gong at Italy's Piemonte Noir festival for his debut work of fiction and writing, directing and editing a movie whilst simultaneously heading back to grace the stage with a reformed Magazine during their triumphant 2009 tour... All of which has directly informed this album, colouring it with a steady, sure-handed experience that emanates from the swagger and fingertip fire of rock numbers 'Get Your Mind Right', 'Destination & The Sun' and 'The Sea', to the emotive, yearning noir ballads of 'If You Love Her' and 'Looking To Love Somebody' and the new wave inflicted power pop of 'Turnaround' and 'Stand In'.
Barry has ultimately channelled himself to make an album that is unmistakably Barry Adamson, gravitating finally to the core of who he is and revealing his findings to startling results. An avid embracer of shifts in culture and technology, the internet's grip on our modern life, plus an overwhelming desire to keep moving and keep improving ones self feeds into all of the art Adamson creates. Where magic and fear once again run amok and hell no longer looms around the corner but lives right here, kneeling on our plates, Adamson surrenders before amplifiers and screens creating himself, producing effortlessly this propaganda and letting it now live by his name alone. Looking for the kill; searching for the beauty. The results creating a live link to where he grew up thinking himself the centre of everything, yet sending it back out with such a cohesive communication to today.