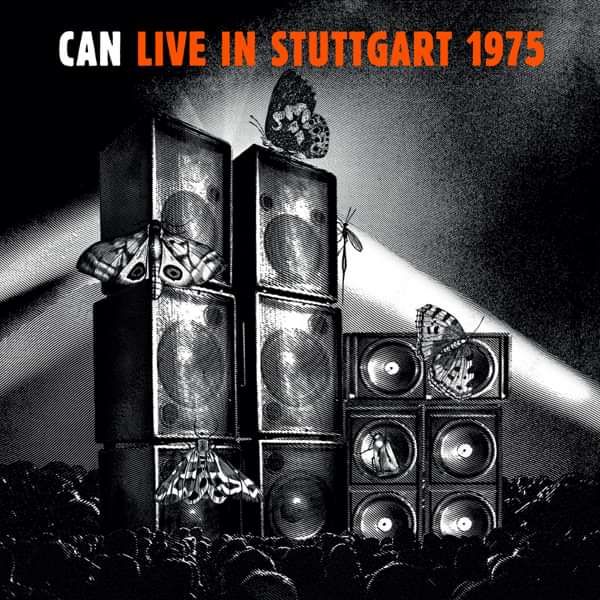 Can - LIVE IN STUTTGART 1975
Stuttgart 75 Eins
Stuttgart 75 Zwei
Stuttgart 75 Drei
Stuttgart 75 Vier
Stuttgart 75 Fünf
Mute are delighted to announce the release of Can Live in Stuttgart 1975, the first in a series of Can live concerts available in full for the first time on vinyl, CD and digital formats.
Originally recorded on tape, these carefully restored live albums will comprise the entirety of each show in the format of a story with a beginning, middle and end, with Can's performances taking on a life of their own.
Can Live in Stuttgart 1975 will be available on limited edition triple orange vinyl and double CD. Both formats include booklets with extensive sleeve notes by novelist Alan Warner, archivist Andy Hall and manager Sandra Podmore Schmidt.
The band's line up for this legendary 1975 performance features all four original members— Irmin Schmidt on keys, Jaki Leibezeit on drums, Michel Karoli on guitar, and Holger Czukay on bass.
Can's powerful influence has never diminished, and their indelible mark is apparent in the bands who freely acknowledge their importance - from Portishead, James Murphy, New Order, Factory Floor, Public Image Ltd, Mogwai, Madlib and Radiohead - as well as across other disciplines such as visual art and literature.
From $17.98
Select from options below to add to basket