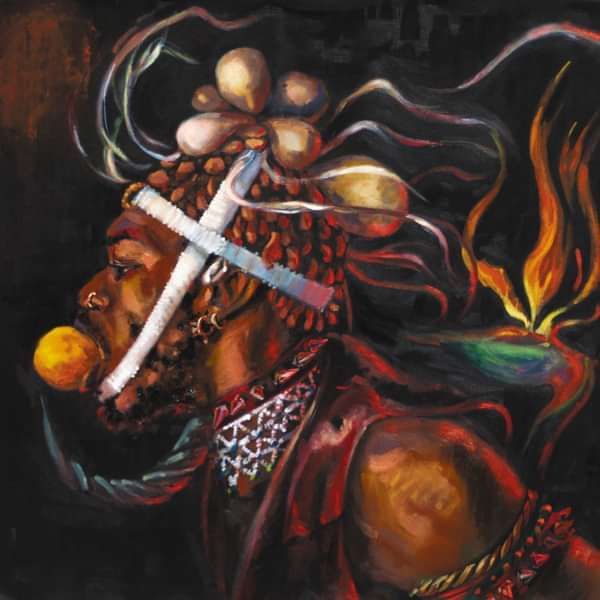 Desire Marea - On the Romance of Being
Mute is excited to announce the release of Desire Marea's transformative second album, On the Romance of Being, out April 7th on double black vinyl, CD and digital formats. The vinyl includes an 8 page booklet and features an etching on side D.
Immersed in the communal, ceremonial and healing qualities of music, this record is the next epoch from the South Africa-based multidisciplinary artist and follows his acclaimed solo eponymous debut. Recorded live with an ensemble of thirteen musicians, On the Romance of Being consists of eight movements that sonically sprawl across post-gospel, spiritual jazz, black classical and the ancient music of the Nguni and Ndau peoples and elicits a sincere conversation between the erotic and spiritual.
The album cover art is by contemporary painter Athi-Patra Ruga whose work has been presented at the 55th Venice Biennale, Louis Vuitton Foundation, MoMA & more.
From $14.98
Select from options below to add to basket