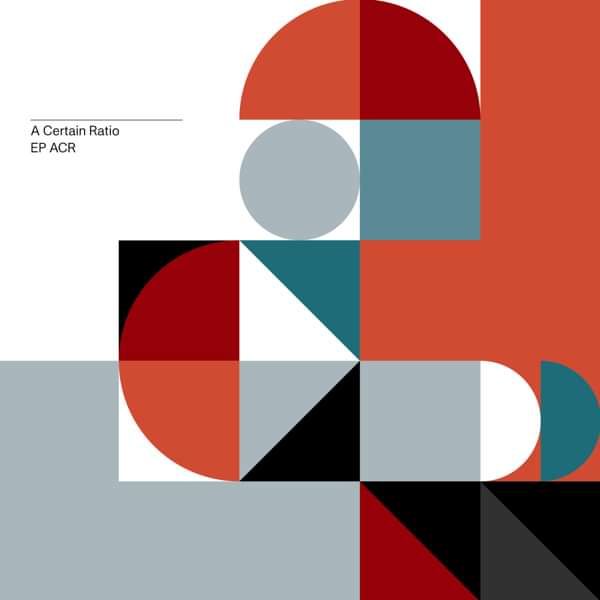 A Certain Ratio - EP:ACR CD
A Certain Ratio presents EP:ACR, the unity of their EP trilogy series on CD, out September 9th. This includes ACR:EPA, ACR:EPC and ACR:EPR, and will be the first time that these 2021 titles are made available on CD. Packaged in an eco-friendly wallet with booklet and sleeve notes.
The first part is EPA, a dedication to Denise Johnson. It features the band's final recordings with Denise, where they used up their remaining time in the studio with a day jam with no fixed agenda, but the result is something very special.
The CD then moves into EPC. This was a collaboration EP, with Andy Meecham (Emperor Machine), Maria Uzor from Sink Ya Teeth and Jacknife Lee, and Chris Massey who remixed their song "Dirty Boy" back in 2019. The whole EP is dedicated to longtime ACR friend Andrew Weatherall, who was the inspiration for the song "Guv'nor"; a collaboration in spirit.
The final part of the trilogy is EPR, which was recorded with the internal brief of 'anything goes'. This consists of the mesmerizing "$ouls In The City" made up of Part 2 and Part 1, in that order, followed by the insanely catchy "Night People", "Big Boy Pants" and the final track "Downtime Vibes", which is a hypnotic piece of repetitive rhythms built up around a set of chimes that Jez found in the back of his car.
1 Wonderland (Jam 6) 2 Keep it Together (Jam 5) 3 Down and Dirty (Jam 2) 4 Feel No Fear (Jam 1) 5 Emperor Machine (ACR vs The Emperor Machine) 6 The Guv'nor 7 YOYOGRIP (Long) 8 Musik Kontrol (ACR vs Massey) 9 $ouls in The City Part 2 & 1 10 Night People 11 Big Boy Pants 12 Downtime Vibes