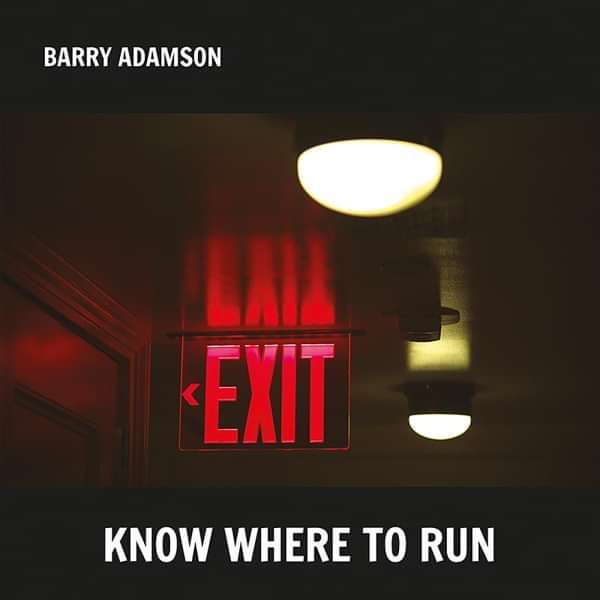 Barry Adamson - Know Where to Run
Silver vinyl is 10% off up until release date of December 2.
In Other Words
Cine City
Come Away
Death Takes A Holiday
Claw And Wing
Texas Crash
Mr Greed
Up In The Air
Evil Kind
Mute is excited to announce the reissue of Barry Adamson's Know Where To Run, out December 2nd on limited edition silver vinyl. The vinyl includes a 36 page large format booklet of Barry's photos and a high definition download code.
Produced by Barry and recorded at Church Road Recording Company, Brighton with old cohort Paul Pascoe, while additional production and mix was handled by WTNSS at Dean Street Studios. The idea behind the album and accompanying photo book came when Barry began taking photos during a tour of the U.S. and Canada with Nick Cave and the Bad Seeds. Slowly these photos formed an idea about creating a book that moves literally through 'different states' then, a couple of musical ideas came to the fore, bringing the concept of eventually producing a photo album.
From $9.98
Select from options below to add to basket
Barry Adamson - Know Where To Run CD

Barry Adamson - Know Where To Run (Limited Edition Silver Vinyl)

This product is on pre-order and will be released Dec 2, 2022, 12:00:00 AM

Silver vinyl is 10% off up until release date of December 2.

The vinyl includes a 36 page large format booklet of Barry's photos and a high definition download code.

This item is a pre-order and expected to ship for release December 2 however please note that this is pending no unexpected delays and may change as a result of production, shipping or Covid-19