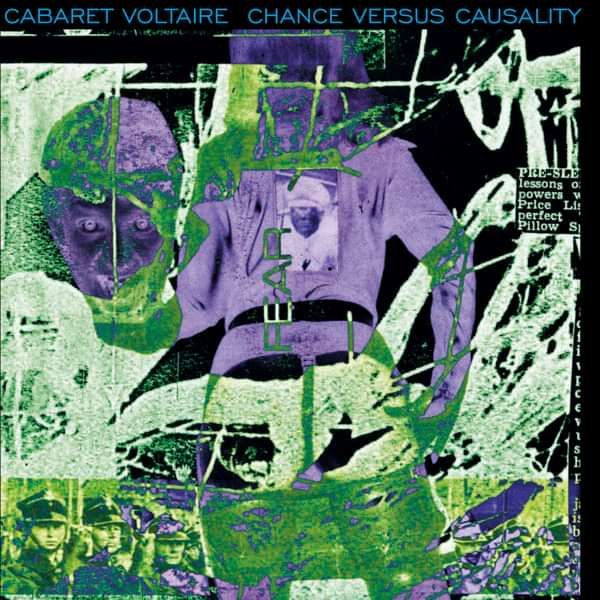 Cabaret Voltaire - Chance Versus Causality
Mute are excited to announce the launch of a new campaign of Cabaret Voltaire releases, beginning with this release of Chance Versus Causality on limited edition transparent green vinyl in a gatefold sleeve, CD in eco pack, and digital. This record is the previously unreleased soundtrack to a 16MM film for two projectors by Babeth Mondini from 1979.
These recordings feature all of the original Cabaret Voltaire members – Richard H Kirk, Stephen Mallinder, and Chris Watson. The group was named after the Zürich nightclub that served as a centre for the early Dada movement. Cabaret Voltaire were one of the most innovative and influential electronic groups of their era. Their early work consisted mainly of experimentation with DIY electronics and tape machines, along with Dada influenced performance art. They helped to pioneer industrial music in the 1970s.
From $14.98
Select from options below to add to basket
Cabaret Voltaire- Chance Versus Causality Transparent Green 2LP

Previously unreleased soundtrack to 16MM FILM FOR TWO PROJECTORS BY BABETH MONDINI from 1979.

Features all original Cabaret Voltaire members – Richard H Kirk, Stephen Mallinder, Chris Watson.

Part 1
Part 2
Part 3
Part 4 Part 5 Part 6 Part 7

Cabaret Voltaire- Chance Versus Causality CD