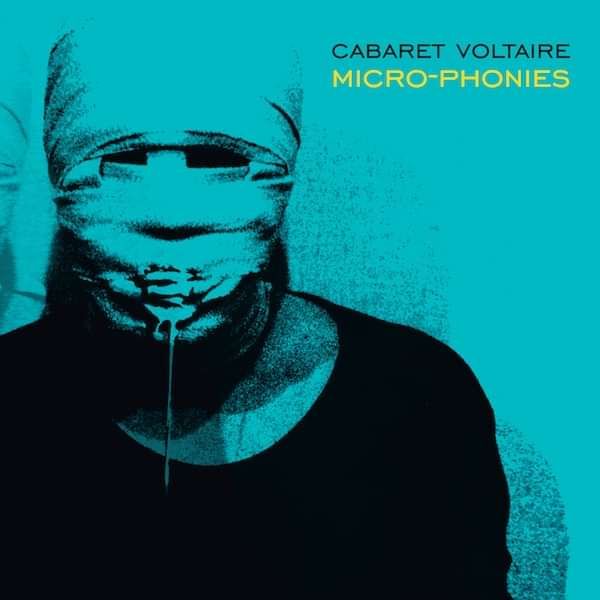 Cabaret Voltaire - Micro-Phonies
'Micro-Phonies' is the sixth full-length studio album by Cabaret Voltaire. Released in 1984, it is considered the groups most mainstream release, with the singles 'Sensoria' and 'James Brown' gaining popularity, especially due to the music finding MTV airplay.
All audio has been remastered from the original tapes and is now available on limited edition turquoise vinyl.
Do Right
The Operative
Digital Rasta
Spies In The Wires
Theme From Earthshaker
James Brown
Slammer
Blue Heat
Sensoria
$50.96
Select from options below to add to basket
This bundle also includes:

Cabaret Voltaire - Micro-phonies CD

Do Right 1. The Operative 2. Digital Rasta 3. Spies In The Wires 4. Theme From Earthshaker 5. James Brown 6. Slammer 7. Blue Heat 8. Sensoria

'Micro-Phonies' is the sixth full-length studio album by Cabaret Voltaire. Released in 1984, it is considered the groups most mainstream release, with the singles 'Sensoria' and 'James Brown' gaining popularity, especially due to the music finding MTV airplay.

All audio has been remastered from the original tapes.

This bundle also includes:

Cabaret Voltaire - Micro-Phonies (Limited Edition Turquoise Vinyl)

'Micro-Phonies' is the sixth full-length studio album by Cabaret Voltaire. Released in 1984, it is considered the groups most mainstream release, with the singles 'Sensoria' and 'James Brown' gaining popularity, especially due to the music finding MTV airplay.

All audio has been remastered from the original tapes and is now available on limited edition turquoise vinyl.

Do Right
The Operative
Digital Rasta
Spies In The Wires
Theme From Earthshaker
James Brown
Slammer
Blue Heat
Sensoria