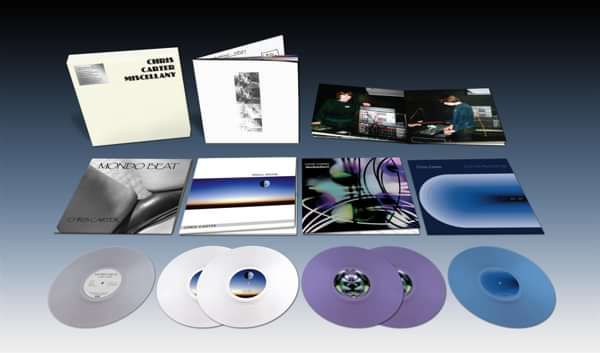 Chris Carter- Miscellany Box Set
Chris Carter has announced the first details of a new box set of his early work, collating remastered (and mastered for the first time) solo albums alongside a disc of unreleased archival recordings from 1973-1977.
Chris Carter's Miscellany is limited to 1000 units and will consist of a 6-piece vinyl box set with a 12-page, 12"-sized booklet featuring rare and unseen images, synthesiser schematics and ephemera from Chris Carter's archive. Both Disobedient and Small Moon will be available here for the first time on vinyl. The CD box set will contain four CDs and a 24-page booklet.
Each edition will contain the following solo albums: Mondo Beat (1985) – clear vinyl Disobedient (1998) – double purple vinyl, includes new track "Disobedient Redux" Small Moon (1999) – double white vinyl, includes new track "Small Moon Redux" Archival Recordings 1973 to 1977 – blue vinyl, unreleased
From $45.98
Select from options below to add to basket