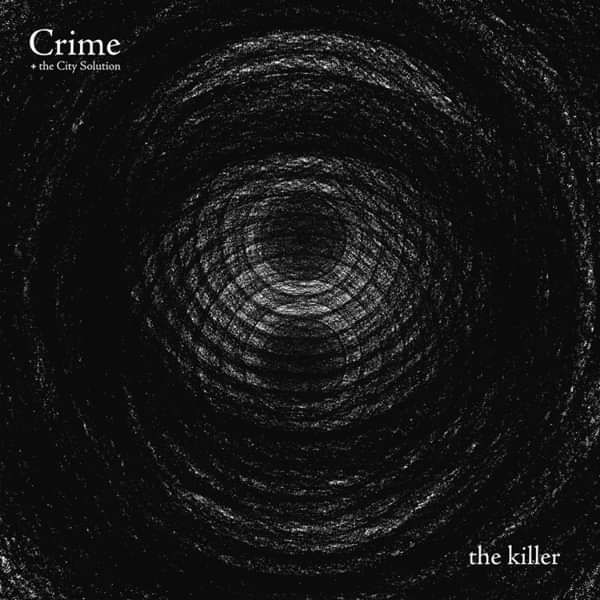 Crime & the City Solution - the killer
*10% off all pre-orders
Crime & the City Solution return with their seventh studio album, and first in 10 years, the killer. Out October 20th on black vinyl and CD formats.
Played out over 7 tracks and recorded in Berlin, the record is arguably Crime's finest work and is set to be their masterpiece. The album sees central figurehead Simon Bonney's trademark storytelling surrounded by the deep, layered and mesmerizing instrumentation created by this new incarnation of the band, including long term member Bronwyn Adams and new members Frederic Lyenn, Donald Baldie, Georgio Valentino, Chris Hughes and Joshua Murphy. This is paired with Martin J. Fiedler's (Josh T. Pearson, Alex White) production, creating a magical atmosphere of foreboding and opportunity. Follows the recent limited edition vinyl reissues of Shine, The Bride Ship, and Paradise Discotheque.
A band out of time, Crime & the City Solution are perennial outsiders whose mesmeric, expressive music has evolved through many incarnations and a great deal of adversity. The first incarnation of the band appeared in 1977/78, in the midst of Australia's nascent punk scene and re-grouped in London in 1984. After the departure of the Rowland brothers and Epic Soundtracks, the line up would take several more forms calling upon Einstürzende Neubauten's guitarist Alexander Hacke, DAF's synth player Chrislo Haas, jazz bassist Thomas Stern, The Bad Seed's Mick Harvey, Dirty Three's drummer Jim White, and more.
From $13.49
Select from options below to add to basket