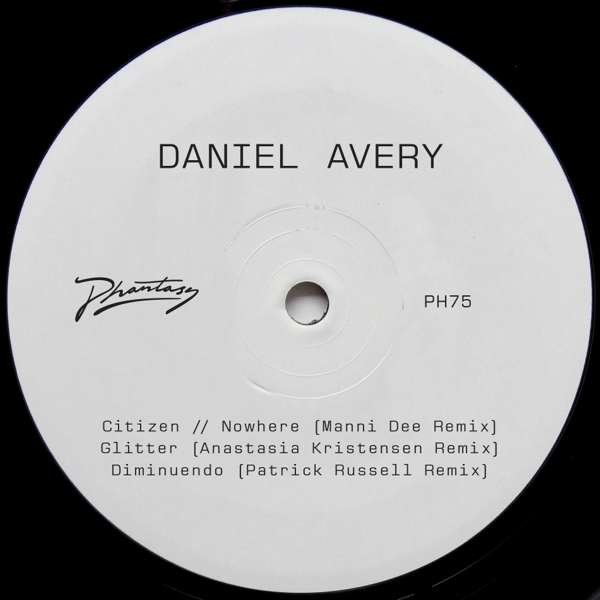 Daniel Avery - Song For Alpha Remixes One
Citizen // Nowhere (Manni Dee Remix)
Glitter (Anastasia Kristensen Remix)
Diminuendo (Patrick Russell Remix)
The frosty melancholy of Citizen // Nowhere is reworked by London producer Manni Dee into something altogether monstrous. Introducing itself with a kick drum powerful enough to level a warehouse, and only getting more urgent from there forward, Dee's remix blends a knowing rave glint in the eye with a nonetheless uncompromising stance.
The Copenhagen-via-Moscow producer Anastasia Kristensen immediately justifies her status as a rapidly rising talent on the scene, locking into a delicate yet no less powerful groove for her sparkling remix of Glitter. Seamlessly heightening the almost meditative qualities of Avery's original, she weaves a blissful rhythmic trip, taking in razor-sharp percussions and spectral dub techno.
A longstanding fixture on the Midwest US rave scene, Patrick Russell applies his typical grit to 'Song For Alpha's firmly dancefloor focused centrepiece, Diminuendo. In subtly shifting the focus to the track's passages of overwhelming feedback, he sculpts a black hole of snarling electro and piston-like breaks, sure to prove an inviting wormhole to those willing to surrender further, deeper and darker.