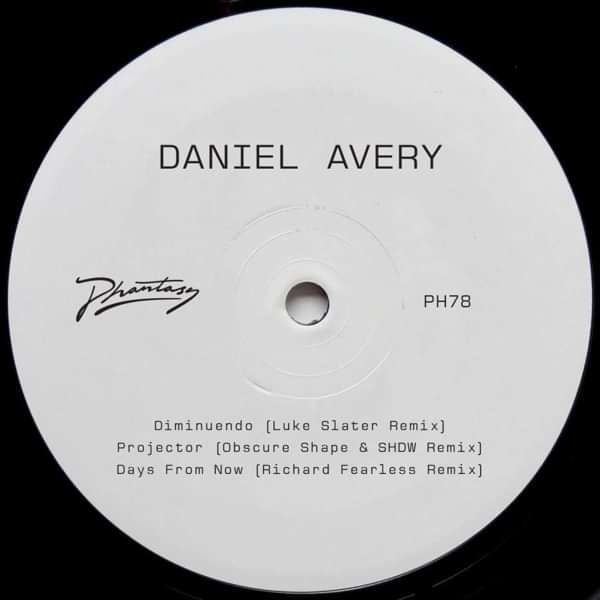 Daniel Avery - Song for Alpha Remixes Two
Daniel Avery - Diminuendo (Luke Slater Remix)
Daniel Avery - Projector (Obscure Shape & SHDW Remix)
Daniel Avery - Days From Now (Richard Fearless Remix)
Luke Slater takes care of the album's high-tempo centrepiece, 'Diminuendo', the obvious choice to take an already pummelling rave highlight in a direction that arguably hits even harder without sacrificing anything cerebral; Slater's dense, swarming synths wrap around the original with catharsis.
German duo Obscure Shape & SHDW twist 'Projector' into an irresistible, warehouse-tooled rave weapon, transforming the understated source material into a groove-focused anthem that recalls the no-nonsense spirit of nineties rave.
Avery's studio neighbour and partner in PSSU, Richard Fearless offers up the most brooding cut with his take on 'Days From Now', delivering a texturally rich and boldly minimal deconstruction that oscillates between industrial gristle and weightless suspense, ultimately shining light on a creeping, patient melody.