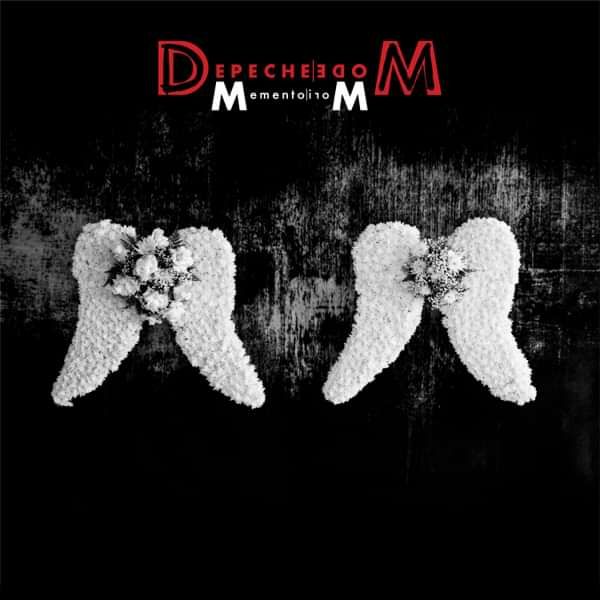 Depeche Mode - Memento Mori
Memento Mori is Depeche Mode's 15th studio album and its first as a two-piece lineup of Dave Gahan and Martin Gore, following co-founder Andrew "Fletch" Fletcher's tragic passing in 2022. Produced by James Ford, with additional production work by Marta Salogni, Memento Mori's gestation took place during the early stages of the Covid pandemic, resulting in themes inspired directly by that period. The album's 12 tracks chart a vast expanse of moods and textures, from its ominous opening to its closing resolve—running the gamut from paranoia and obsession to catharsis and joy, and hitting myriad points between.
The vinyl has two 180 Gram BLACK vinyl discs, in a tri-fold jacket, foil print on cover, printed inner sleeves, 12"x 24" poster and special etching on fourth side D.
TRACK LIST CD:
My Cosmos Is Mine
Wagging Tongue
Ghosts Again
Don't Say You Love Me
My Favourite Stranger
Soul With Me
Caroline's Monkey
Before We Drown
People Are Good
Always You
Never Let Me Go
Speak To Me
TRACK LIST VINYL
SIDE 1 1. My Cosmos Is Mine 2. Wagging Tongue 3. Ghosts Again 4. Don't Say You Love Me
SIDE 2 1. My Favourite Stranger 2. Soul With Me 3. Caroline's Monkey 4. Before We Drown
SIDE 3 1. People Are Good 2. Always You 3. Never Let Me Go 4. Speak To Me
SIDE 4 Etching
From $14.98
Select from options below to add to basket