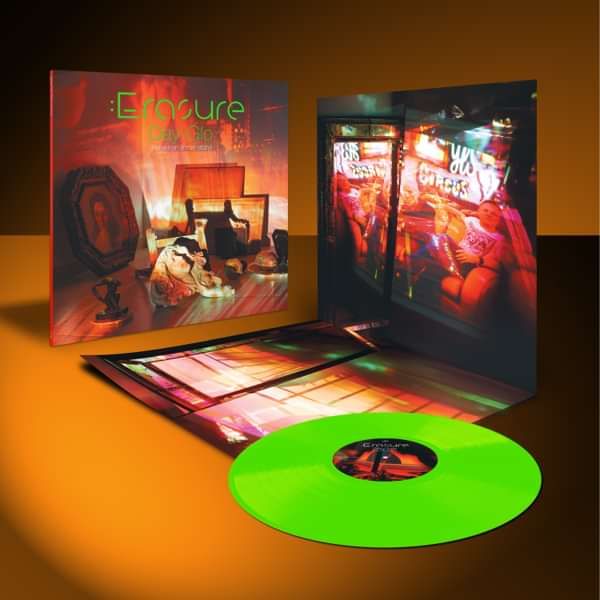 Erasure - Day-Glo (Based On A True Story) [Limited Edition Fluro Green Vinyl]
Mute is excited to announce Erasure's new album Day-Glo (Based On A True Story), out August 12th on limited edition fluorescent green vinyl, CD, and digital formats.
An unexpected album, featuring 10 brand new songs, each track created using elements from The Neon universe. Familiar but unexpected, the songs bear little resemblance to the original album, although echoes of The Neon can be heard from time to time. The album is an alternative look at Vince and Andy's world, and marks the closure of this chapter of The Neon.
Vinyl includes large format 4 page booklet. CD includes 16 page poster booklet.