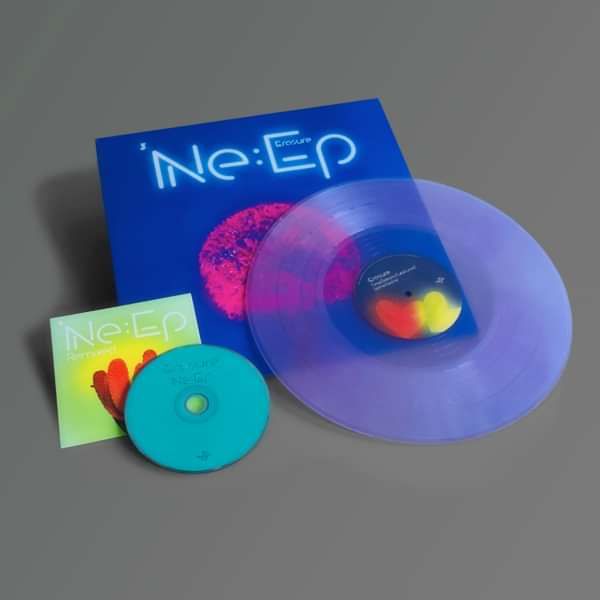 Erasure - Ne:EP (Limited Edition Purple Vinyl) [RSD22 EX]
Erasure's Ne:EP is available for the first time on vinyl, initially available as a Record Store Day Exclusive and now available on Mute Bank.
Ne:EP is a 5 track companion EP to Erasure's Top 5 UK charting album The Neon, featuring 5 tracks from the original The Neon recording sessions. This limited edition purple vinyl is packaged with a bonus CD including all 5 remixes from Ne:EP Remixed, featuring reworkings by 7th Heaven, Gareth Shortland, Mark Robotham and TSF.
The CD includes 3 bonus, previously unreleased remixes.