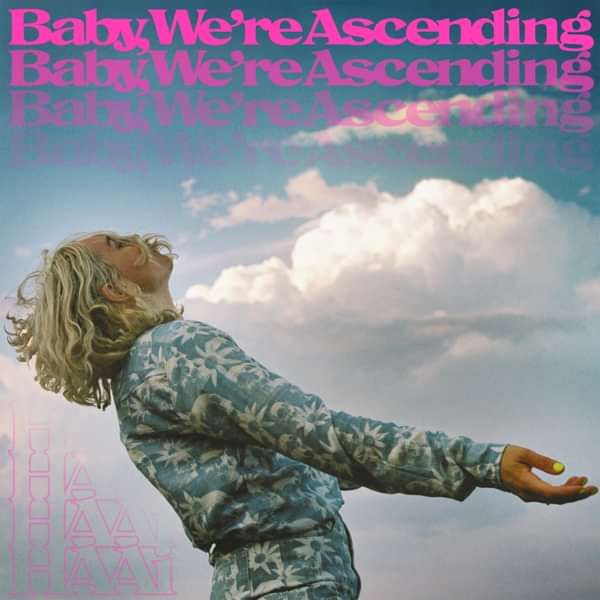 HAAi - Baby, We're Ascending
Channels
Pigeon Barron
Bodies Of Water
Human Sound (feat. Kai-Isaiah Jamal and Obi Franky)
Louder Always Better
Biggest Mood Ever (feat. Alexis Taylor)
AM
FM
I've Been Thinking A Lot Lately
Purple Jelly Disc (feat. Obi Franky)
Baby, We're Ascending - with Jon Hopkins
Orca
Tardigrade
Mute is excited to announce the release of HAAi's debut album Baby, We're Ascending, out May 27th on limited special edition splattered vinyl, blue sky vinyl, CD with 12 page poster booklet and digital formats.
Baby, We're Ascending is a 13-track sonic adventure – from hardcore, echoey beats to sweeping, colorful synth lines and bright, warped vocal samples. The voices on the album are vast and eclectic – from Jon Hopkins and Hot Chip's Alexis Taylor to singer Obi Franky and spoken word poet and activist Kai-Isaiah Jamal. It's her most collaborative, energetic and vibrant collection to date.
The album follows the release of 'Lights Out', HAAi's collaboration with Grammy-nominated producer Fred Again.. and Romy of The xx, and is supported by a series of worldwide shows. HAAi was recently featured on the cover of the January edition of Mixmag.
From $14.98
Select from options below to add to basket
HAAi - Baby, We're Ascending Blue Sky Vinyl

On double blue sky vinyl.

HAAi - Baby, We're Ascending CD

CD in cardsleeve format that Includes 12 page poster booklet.

HAAi - Baby, We're Ascending Limited Edition Splatter Vinyl

Double splatter vinyl packaged in a gatefold sleeve with fluorescent pink ink, spot gloss varnish and embossing.