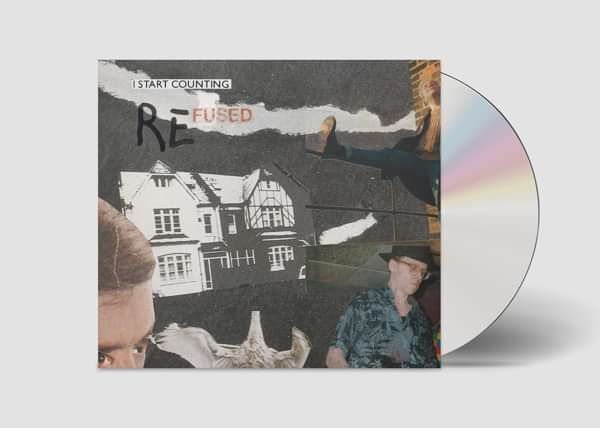 I Start Counting - Re-fused CD
Talk About The Weather
You And I
625
Grass Snake
Pretty Too
Birmingham
The I Can't Express
Lose Him
Say Something
Mute is excited to announce the release of classic synth pop duo I Start Counting's Re-fused on CD for the first time, out March 25th.
Initially produced on the now sold out limited edition cassette for the 2021 Independent Label Market alongside Ejected, these two albums contain unreleased I Start Counting tracks and demos recorded in 1985 and 1986 for their albums My Translucent Hands (1986) and Fused (1988). The duo consisting of David Baker and Simon Leonard came together to form I Start Counting in 1982. Signing to Mute in 1984, the release of their first singles 'Letters to a Friend' and 'Still Smiling' were quick to follow, both produced by Daniel Miller. My Translucent Hands and Fused established a cult following for the duo, originating amongst American suburban teens who were discovering Depeche Mode and Kraftwerk for the first time.
By the early 1990s, Baker and Leonard had evolved into Fortran 5, releasing three albums for the label before returning as Komputer in 1996. Their three incarnations finally met in 2011 through the release of Konnecting..., a record that showcased the duo's pure pop junctures.