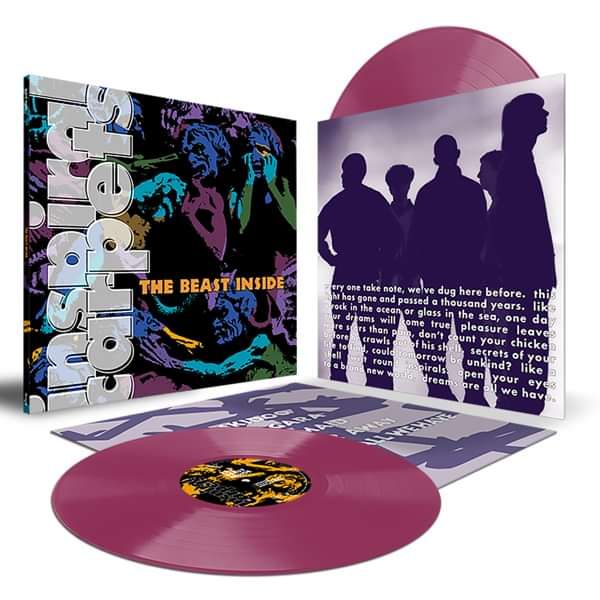 Inspiral Carpets - Beast Inside (Limited Edition 2x Purple Vinyl)
Originally released on 22nd April 1991, 'The Beast Inside' was Inspiral Carpets' second record and reached #5 in the UK album charts, featuring the singles 'Caravan' & 'Please Be Cruel'. This release sees 'The Beast Inside' re-issued on vinyl for the first time since its original release 30 years ago and will be housed in a widespine 12" sleeve on limited edition double 140g purple vinyl.
A1. CARAVAN A2. PLEASE BE CRUEL A3. BORN YESTERDAY B1. SLEEP WELL TONIGHT B2. GRIP B3. BEAST INSIDE C1. SKIDOO C2. NIAGARA C3. MERMAID D1. FURTHER AWAY D2. DREAMS ARE ALL WE HAVE
This is a BMG release.