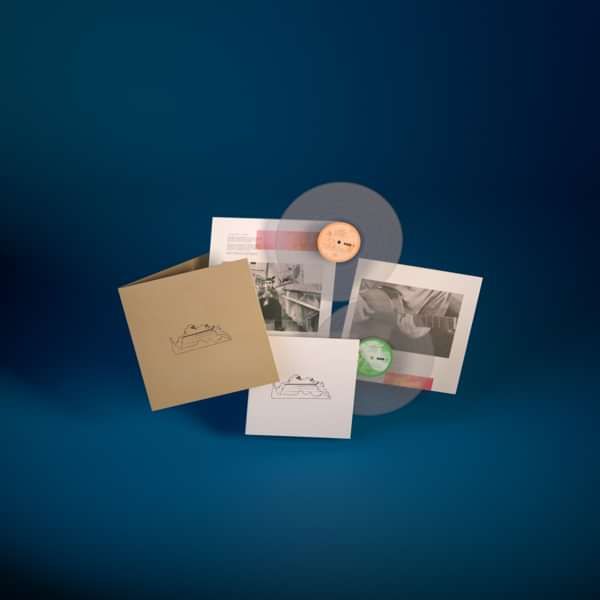 José González - Veneer (20th Anniversary Deluxe Edition Clear Vinyl)
This product is on pre-order and will be released Oct 27
10% off all pre-orders. Price will return to 42.98 on street date
Mute is excited to announce the 20th Anniversary Deluxe Edition of José González's seminal debut album Veneer, out October 27th on limited edition clear vinyl.
Featuring newly remastered audio and a previously unreleased bonus LP comprising 13 intimate live recordings from the Swedish Grammy winner's legendary 2003 performance at Gothenburg Concert Hall in Sweden. This special deluxe edition is packaged in a numbered gatefold jacket, includes printed inner sleeves and an extensive 24-page booklet featuring exclusive photos, illustrations, essays and a track by track guide from José. Limited to 3800 copies for North America.
José González has tallied over 1 billion streams and has sold over 1 million copies of Veneer to date. The record introduced the world to the Argentine-Swedish singer-songwriter's unique blend of intricate guitar work and introspective songwriting. It includes the hit track "Heartbeats" which was famously featured in an award-winning commercial for the Sony BRAVIA TV.
Recorded in González's cramped Gothenburg apartment with just a four-track recorder and, later, a computer and Cubase, Veneer in fact probably couldn't have been any more honest or uncompromising. Two decades later, Veneer remains utterly exceptional, from its hushed opener, "Slow Moves," to its fragile closer, "Broken Arrows," with the likes of the mesmerizing "Crosses," the spellbinding "Deadweight On Velveteen" (his first single, released in 2000) and the rhythmically entrancing "Lovestain" still as timeless as they were 20 years ago.
A1 Slow Moves (Remastered 2023) A2 Remain (Remastered 2023) A3 Lovestain (Remastered 2023) A4 Heartbeats (Remastered 2023) A5 Crosses (Remastered 2023) B1 Deadweight on Velveteen (Remastered 2023) B2 All You Deliver (Remastered 2023) B3 Stay In The Shade (Remastered 2023) B4 Hints (Remastered 2023) B5 Save Your Day (Remastered 2023) B6 Broken Arrows (Remastered 2023) C1 Deadweight on Velveteen (Live) C2 Save Your Day (Live) C3 Storm (Live) C4 Crosses (Live) C5 Hints (Live) C6 Suggestions (Live) C7 Heartbeats (Live) D1 Love Will Tear Us Apart (Live) D2 All You Deliver (Live) D3 Stay In The Shade (Live) D4 Remain (Live) D5 Hand On Your Heart (Live) D5 Cello Song (Live)