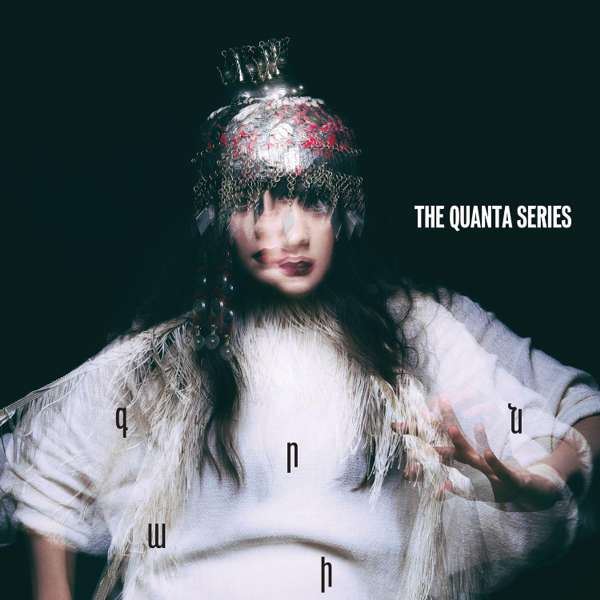 K Á R Y Y N - THE QUANTA SERIES
THE QUANTA SERIES Tracklist 1. EVER 2. YAJNA 3. PURGATORY 4. BINARY 5. AMBETS GORAV 6. Un-c2-See 7. MIRROR ME 8. CYTOKINESIS 9. ALEPPO 10. TODAY I READ YOUR LIFE STORY 11:11 11. SEGMENT & THE LINE
Multidisciplinary artist, composer and vocalist K Á R Y Y N today shares details of her forthcoming debut album THE QUANTA SERIES. The album will be available March 29 via Mute. Alongside today's announcement, K Á R Y Y N shares a new edit of her single "EVER." Listen to "EVER" and pre-order THE QUANTA SERIES here.
Written and recorded over a seven year period, THE QUANTA SERIES tracks K Á R Y Y N's movements across continents on a voyage of self-examination. Beginning in 2011 following the death of two relatives in Aleppo, Syria, K Á R Y Y N left her native Los Angeles first for Brooklyn, then Cherry Valley in upstate New York to process her grief in seclusion. During the 18 months she lived in Cherry Valley, K Á R Y Y N wrote two songs for THE QUANTA SERIES. The first was a visceral, emotional piece recorded in one take called "TODAY I READ YOUR LIFE STORY 11:11." The second was a musing on impermanence and understanding the impact of our choices called "SEGMENT & THE LINE." Over the years that followed, K Á R Y Y N spent time living in Berlin where she wrote "PURGATORY," a song inspired by a memory from her childhood spent in the Forty Mountains of Idlib province in Syria. As she travelled, she found inspiration everywhere, leaning into her own familial legacy, feelings of grief and love and observations on human interaction. A deep connection to her lineage is a recurrent theme in K Á R Y Y N's work, with an interpretation of traditional Armenian folk song "AMBETS GORAV" present on the album as well as a beautiful choral patchwork called "MIRROR ME" that provides an introspective break in the album – a track about "facing yourself, the good, the bad; searching for the parts in us that have been lost."
After a steady drip feed of songs released to widespread acclaim, including the first two singles released under her artist moniker in 2017 – "ALEPPO" and "BINARY" – THE QUANTA SERIES will soon be available digitally and physically via Mute.
From $14.98
Select from options below to add to basket