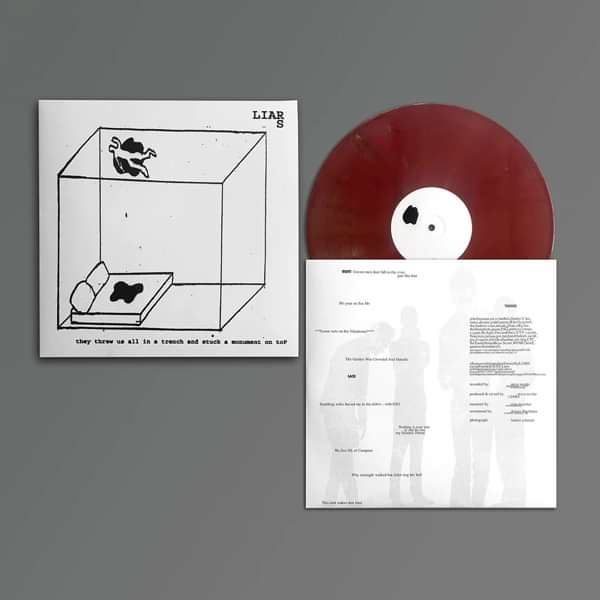 Liars - They Threw Us All in a Trench and Stuck a Monument on Top (Limited Edition Recycled Color Vinyl)
They Threw Us All In A Trench And Stuck A Monument On Top is the first installment of the new Liars reissue series, where every two months an album from the back catalog will be released on limited edition recycled color vinyl.
The campaign kicks off with Liars' debut album, originally released in 2001 and recorded over two days in Brooklyn, New York with producer Steve Revitte (The Jon Spencer Blues Explosion & Beastie Boys). At the time of release Liars were Melbourne born Angus Andrew (vocals & pedals), Aaron Hemphill from LA (guitar & drum machine) and Nebraskians Pat Nature (bass & synthbox) and drummer Ron Albertson.