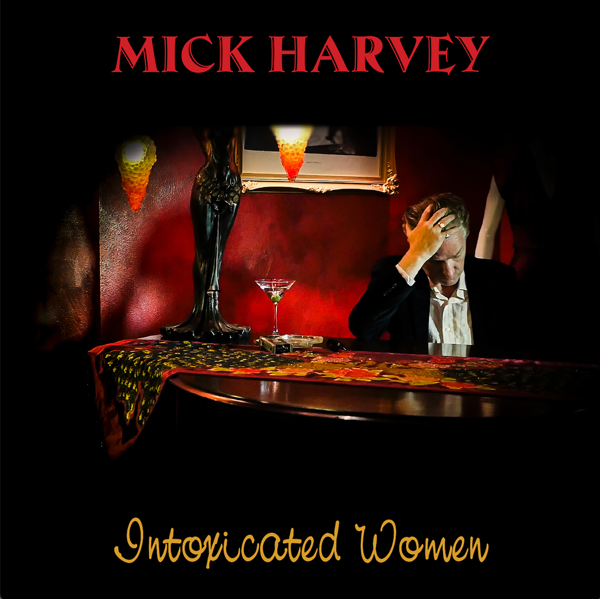 Mick Harvey - Intoxicated Women (Limited Edition Red Vinyl)
Mute is excited to announce the reissue of Mick Harvey's Intoxicated Women, the fourth volume of his Serge Gainsbourg translation project, repressed on limited edition transparent red vinyl. Out on April 7th, limited to 1,000 copies worldwide.
2017's Intoxicated Women is the final part of Mick Harvey's series translating Serge Gainsbourg's songs into English, which started in 1995 with Intoxicated Man. Intoxicated Women contains many duets and songs written by Gainsbourg, mostly during the 60s, in a period where he was focusing his songwriting on singers such as France Galle, Juliette Greco and most famously, Brigitte Bardot. Here Harvey has called upon guest singers Channthy Kak (Cambodian Space Project), Australian singers Xanthe Waite (Terry, Primo!), Sophia Brous, Lyndelle-Jayne Spruyt and Jess Ribeiro and the German chanteuse Andrea Schroeder plus a special appearance by Harvey's son, Solomon.
A1 Ich Liebe Dich...Ich Dich Auch Nicht (Je T'Aime... Moi Non Plus) A2 All Day Suckers A3 Contact A4 Prévert's Song A5 The Eyes To Cry A6 Puppet Of Wax, Puppet Of Song A7 Baby Teeth, Wolfy Teeth B1 God Smokes Havanas B2 While Rereading Your Letter B3 Sensuelle et Sans Suite B4 Striptease B5 The Drowned One B6 Cargo Cult