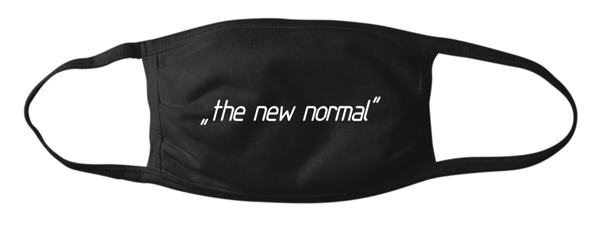 The New Normal Mask
3-ply, 100% cotton with elastic ear loops
Masks are on pre-order and will ship on or before November 23.
The New Normal Mask - Based on Daniel Miller's logo for The Normal - Warm Leatherette/TVOD the first single released on Mute.
Disclaimer: These masks are not N95 nor anti-microbial. Please use the masks responsibly and follow the local health guidelines to stay safe.