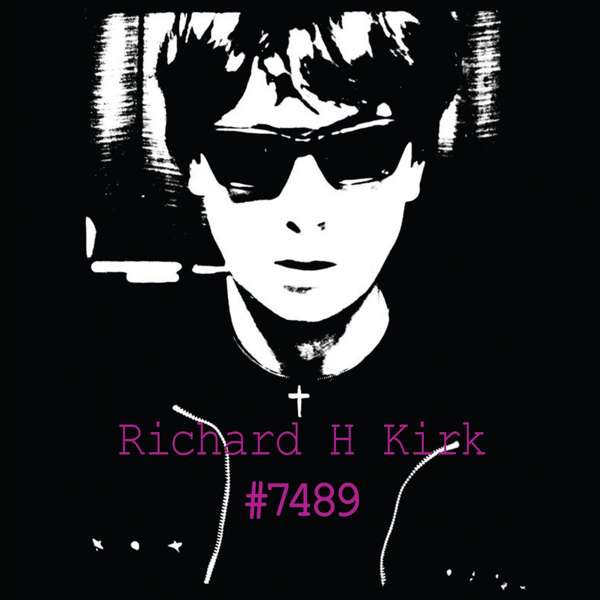 Richard H. Kirk - #7489 (Collected Works 1974 - 1989) 8 CD Box Set
An 8-CD box set, collating Kirk's solo work from 1974-1989.
Walking a tightrope of experimental and dance floor themed electronic music, Richard H. Kirk's solo work precedes his output with Cabaret Voltaire and his releases continued alongside the band's output. Cementing his reputation as a pioneer of electronic music, this box set amply proves Kirk's inventiveness and sounds as fresh now as it did otherworldly then.
CD1 - Disposable Half-truths 1. Synesthesia 2. Outburst 3. Information Therapy 4. Magic Words Command 5. Thermal Damage 6. Plate Glass Replicas 7. Insect Friends Of Allah 8. Scatalist 9. False Erotic Love 10. L.D. 50 11. L.D. 60 12. Amnesic Disassociation
CD2 - Time High Fiction Part 1 1. The Greedy Eye 2. Shaking Down The Tower Of Babel 3. Force Of Habit 4. Day Of Waiting 5. Black Honeymoon 6. Nocturnal Children 7. Wiretrap 8. The Power Of Autosuggestion
CD3 - Time High Fiction Part 2 9. Dead Relatives Part One 10. Dead Relatives Part Two
CD4 - Black Jesus Voice 1. Streetgang (It Really Hurts) 2. Hipnotic 3. Boom Shala 4. Black Jesus Voice 5. Martyrs Of Palestine 6. This Is The H-Bomb Sound 7. Short Wave
CD5 - Ugly Spirit 1. The Emperor 2. Infantile 3. Confession 4. Frankie Machine (Part 1) 5. Hollywood Babylon 6. Thai 7. Voodoo 8. Frankie Machine (Part 2)
CD6 - Earlier / Later - Unreleased projects anthology 74-89 Part 1 1. Never Lose Your Shadow (12" Mix) (82/83) 2. Street Gang (9 mm 12" Mix) (RT197 aborted) (86/87) 3. I Want More (88) 4. Numero Uno Baby/Information (87/88) 5. Do As I Do (88) 6. On Fire (85) 7. Digital Globe (88) 8. Narcotics Rap (It Stinks In Here) (79) 9. Latin/MYBM (88/89) 10. Martyrs Of Palestine (12" Mix) (RTT199) (86) 11. One Three Fourgasm (88/89) 12. Public Fun (87) 13. Electron 78 (78)
CD7 - Earlier / Later - Unreleased projects anthology 74-89 Part 2 14. Hell In Here* (74) 15. Cosmic Override 1* (74) 16. International Smashface Detective Theme (85) 17. Phantom Of Liberty* (75) 18. Concerto For Damaged Piano (Extract 1)* (74) 19. Venusian Electrodes* (75) 20. Immaculate Riot (81) 21. Radio Silence* (75) 22. Entering Creation (Help Me I'm Melting)* (75) 23. El (81) 24. Zyklus 1* (75) 25. Photomaton* (75) 26. Au Service De La Révolution* (75) 27. Lost Rhythm Of Life* (75) 28. Trabantenstadt (81) 29. All Nationalities (84/85) 30. Solar Defiance* (74) 31. Zukunft (81) 32. Kinshasa Express* (75) 33. Cosmic Override 2* (74)
CD8 - Super Duper Soul 1. Info/Acid 2. Hipnotic (12" Mix ) 3. Chasm 4. Street Gang (7" Mix) 5. Chasing Shadows 6. Identify Your Soul (Identify Your Self) 7. Latino #3 8. More 9. 90 Second Apocalypse 10. Message From Africa 11. Afternoon Weather 12. War Machine 13. Hostile Forces 14. Dead Tango 15. Narco Siege 16. Bebop Da Funk