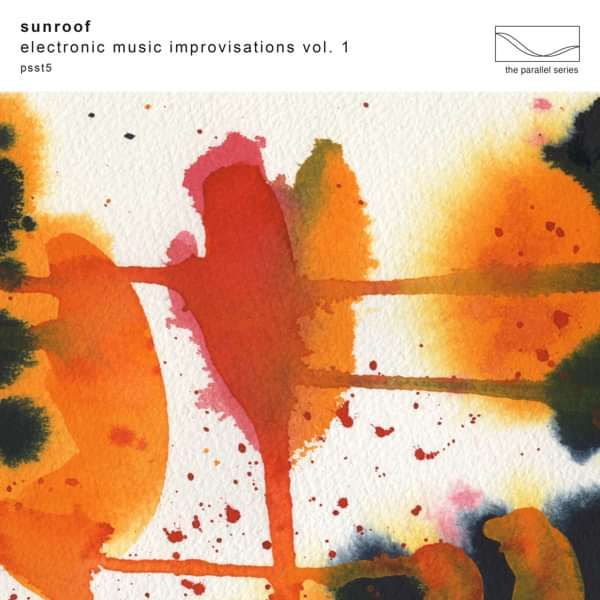 Sunroof- Electronic Music Improvisations Vol. 1
A1 1.1 - 7.5.19
A2 1.2 - 30.5.19
A3 1.3 - 30.5.19
A4 1.4 - 18.6.19
B1 1.5 - 9.7.19
B2 1.6 - 7.5.19
B3 1.7 - 30.5.19
B4 1.8 - 2.3.19
Mute are pleased to announce the release of Sunroof's Electronic Music Improvisations Volume 1, out May 21 on limited edition clear vinyl, CD, and digital formats.
Sunroof is Daniel Miller, the Founder and Chairman of Mute and Gareth Jones, a producer and engineer, notable for working with Depeche Mode, Einstürzende Neubauten, Erasure and Yann Tiersen to name a few. Miller and Jones have a longstanding collaborative relationship in which they have explored and pushed the boundaries of both pop and experimental music.
Together they worked with Depeche Mode on their three "Berlin" albums - Construction Time Again, Some Great Reward and Black Celebration. Under the Sunroof moniker, the duo has remixed tracks by various prominent artists including MGMT, Faust, To Rococo Rot and more.
Now they have joined forces again to create their debut full length release, a collection of eight improvised modular pieces recorded in various studio spaces across London in the spring and summer of 2019.
The pieces on Electronic Music Improvisations Volume 1 have a timelessness evoking the classic sound of the earliest electronic experiments. They also sound resolutely modern, being born from the compact, contemporary and more affordable modular technology that both Gareth and Daniel have become fascinated by in recent years, and which they practice with on a daily basis.
The album will be released on the Parallel Series, a sub- label of Mute dormant since the mid-90s through which
they had curated diverse recordings from Paul Kendall, Simon Fisher Turner, Bruce Gilbert, Robert Hampson, and Andrei Samsonov.
From $14.98
Select from options below to add to basket