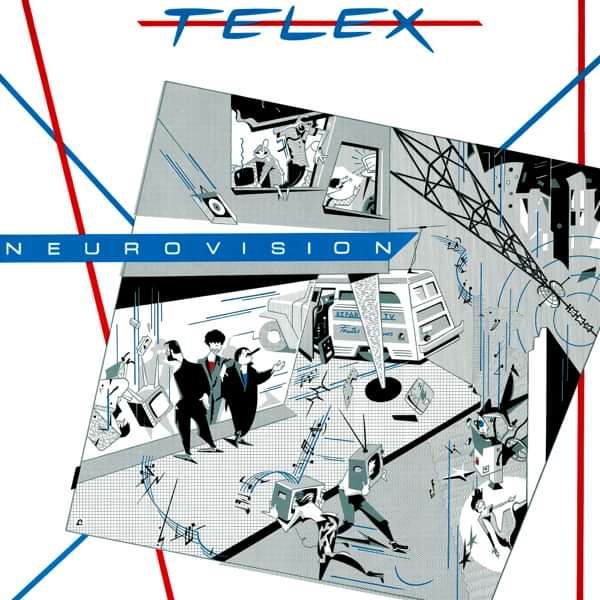 Telex - Neurovision LP (Remastered)
Mute is excited to announce the reissue of Telex's Neurovision. Out September 22nd on black vinyl.
Originally released in 1980, the album was the follow up to their debut Looking For Saint-Tropez, and includes the track "Euro-vision" which was famously entered into the Eurovision Song Contest, representing Belgium. Moers says he regarded their entry as "very Situationist International, the worm in the apple" and they resolved either to come first or last. They didn't achieve that goal, but became part of the Eurovision saga.
This is released alongside black vinyl reissues of Looking For Saint-Tropez and Sex following the limited edition color vinyl box set release. Wonderful World, Looney Tunes and How Do You Dance? are set for release later in the year.
The Belgian synthpop trio - Marc Moulin (1942- 2008), Lacksman and Michel Moers - launched in Brussels in 1978 and, as one of only a handful of synthpop pioneers at the time, helped bring electronic pop to the mainstream. Telex announced their retirement in 2008, following Moulin's death, and in 2021 began a new partnership with Mute beginning with the release of This Is Telex.
Tracklist: A1 A/B A2 Réalité A3 Cliché A4 En route vers de nouvelles aventures A5 Tour de France A6 We Are All Getting Old B1 My Time B2 Plus de distance (More Than Distance) B3 Euro-Vision B4 Dance To The Music B5 Lakelele B6 Soul Waves