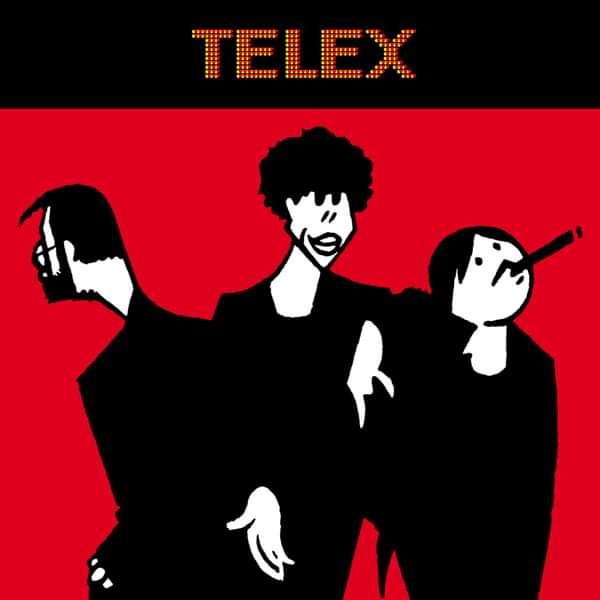 Telex - Telex Limited Edition Boxset
Following 2021's compilation This is Telex, Telex return with a limited edition color vinyl and CD box set of their full catalog: Looking For Saint Tropez (White Vinyl), Neurovision (Red Vinyl), Sex (Orange Vinyl), Wonderful World (Yellow Vinyl) , Looney Tunes (Purple Vinyl) and How Do You Dance? (Green Vinyl).
The vinyl box set includes a 12 page booklet and high definition audio download code. These studio albums have all been remastered and newly mixed by band members Dan Lacksman and Michel Moers, keeping the spirit of the original tracks whilst adding a freshness to produce a definitive version of each album. The boxset is a timeline of the Belgian synthpop trio's career, from their 1979 debut up to their last studio album How Do You Dance? (2006).
Looking For Saint-Tropez (Remastered)
Moskow Diskow
Pakmoväst
Café De La Jungle
Ça Plane Pour Moi
Some Day / Un Jour
Something To Say
Rock Around The Clock
Victime De La Societe
Neurovision (Remastered)
A/B
Réalité
Cliché
En Route Vers De Nouvelles Aventures
Tour De France
We Are All Getting Old
My Time
Plus De Distance (More Than Distance)
Euro-Vision
Dance To The Music
Lakelele
Soul Waves
Sex (Remastered) 1. Brainwash 2. Drama, Drama 3. Haven't We Met Somewhere Before 4. Long Holiday 5. The Man With The Answer 6. Carbon Copy 7. Exercise Is Good For You 8. Dream-O-Mat 9. Dummy 10. Sigmund Freud's Party
Wonderful World (Remastered) 1. L'amour Toujours 2. So Sad 3. Raised By Snakes 4. It Could Happen To You 5. Second Hand 6. Tell Me It's A Dream 7. Vertigo 8. The Voice 9. Radio-Radio 10. Wonderful World
Looney Tunes (Remastered) 1. I Don't Like Music 2. Temporary Chicken 3. Spike Jones 4. Beautiful Li(f)e 5. Dingo Bells 6. I Want Your Brain 7. Baby, When? 8. Peanuts 9. Happy End (I Wanna) 10. Rendez-Vous Dans L'espace
How Do You Dance? (Remastered) 1. On The Road Again 2. How Do You Dance? 3. This Is Your Song 4. The Number One Song In Heaven 5. J'aime La Vie 6. White Noise 7. Move! 8. Jailhouse Rock 9. Do Worry
From $39.98
Select from options below to add to basket