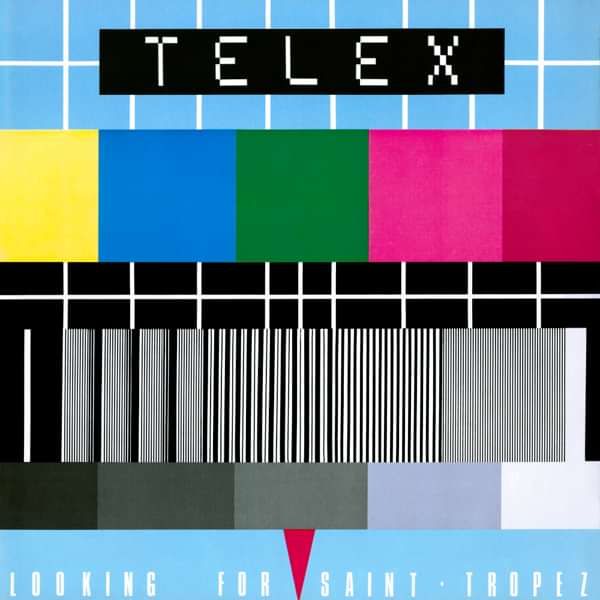 Telex - Telex Looking For Saint-Tropez LP (Remastered)
Mute is excited to announce the reissue of Telex's Looking For Saint-Tropez. Out September 22nd on black vinyl.
Looking For Saint-Tropez was Telex's debut album originally released in 1979. It contains covers of Plastic Bertrand's pop-punk "Ça Plane Pour Moi" and Bill Haley's "Rock Around The Clock," in which, so to speak, all of the rock is removed leaving nothing but the clock; a ticking, vocoderised, supremely deadpan robot parody of the original. Had Telex merely confined themselves to such covers they might have been regarded as a rather clever comedy band. But they also cut "Moskow Diskow," a rollocking, swerving, steaming dancefloor classic, a track which lays down the railroad for as yet unimagined electronic musics such as House and Techno. Years ahead of its time, its reputation has only been enhanced over time, as other, more date stamped electropop has fallen by the wayside.
This is released alongside black vinyl reissues of Neurovision and Sex following the limited edition color vinyl box set release. Wonderful World, Looney Tunes and How Do You Dance? are set for release later in the year.
The Belgian synthpop trio - Marc Moulin (1942- 2008), Lacksman and Michel Moers - launched in Brussels in 1978 and, as one of only a handful of synthpop pioneers at the time, helped bring electronic pop to the mainstream. Telex announced their retirement in 2008, following Moulin's death, and in 2021 began a new partnership with Mute beginning with the release of This Is Telex.
Tracklist: A1 Moskow Diskow A2 Pakmoväst A3 Café De La Jungle A4 Ça Plane Pour Moi B1 Some Day / Un Jour B2 Something To Say B3 Rock Around The Clock B4 Victime De La Societe