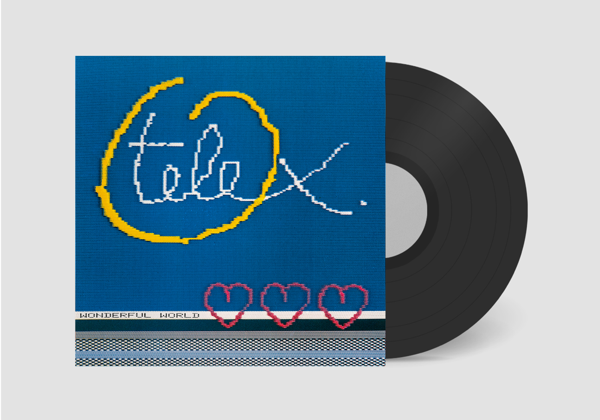 Telex - Wonderful World LP (Remastered)
This product is on pre-order and will be released Nov 10
10% off all pre-orders. Price will return to 32.98 on street date
Mute is excited to announce the reissue of Telex's Wonderful World. Out November 10th on black vinyl.
Wonderful World was originally released in 1984 as the band's fourth studio album, and saw Telex continuing to push a state-of-the art sound.
This is released alongside black vinyl reissues of Looney Tunes and How Do You Dance? following the limited edition color vinyl box set release and individual releases of Looking For Saint-Tropez, Neurovision and Sex.
The Belgian synthpop trio - Marc Moulin (1942- 2008), Lacksman and Michel Moers - launched in Brussels in 1978 and, as one of only a handful of synthpop pioneers at the time, helped bring electronic pop to the mainstream. Telex announced their retirement in 2008, following Moulin's death, and in 2021 began a new partnership with Mute beginning with the release of This Is Telex.
Tracklist: A1 L'amour toujours A2 So Sad A3 Raised By Snakes A4 It Could Happen To You A5 Second Hand B1 Tell Me It's A Dream B2 Vertigo B3 The Voice B4 Radio-Radio B5 Wonderful World